Monthly Membership for Morning Movement & Meditation class on Zoom every weekday at 6:00a Pacific Time. This class is currently free to attend, so this membership is available if you would like to support this continued practice.
*This is a monthly recurring membership and you will be automatically charged on the same day each month until you cancel.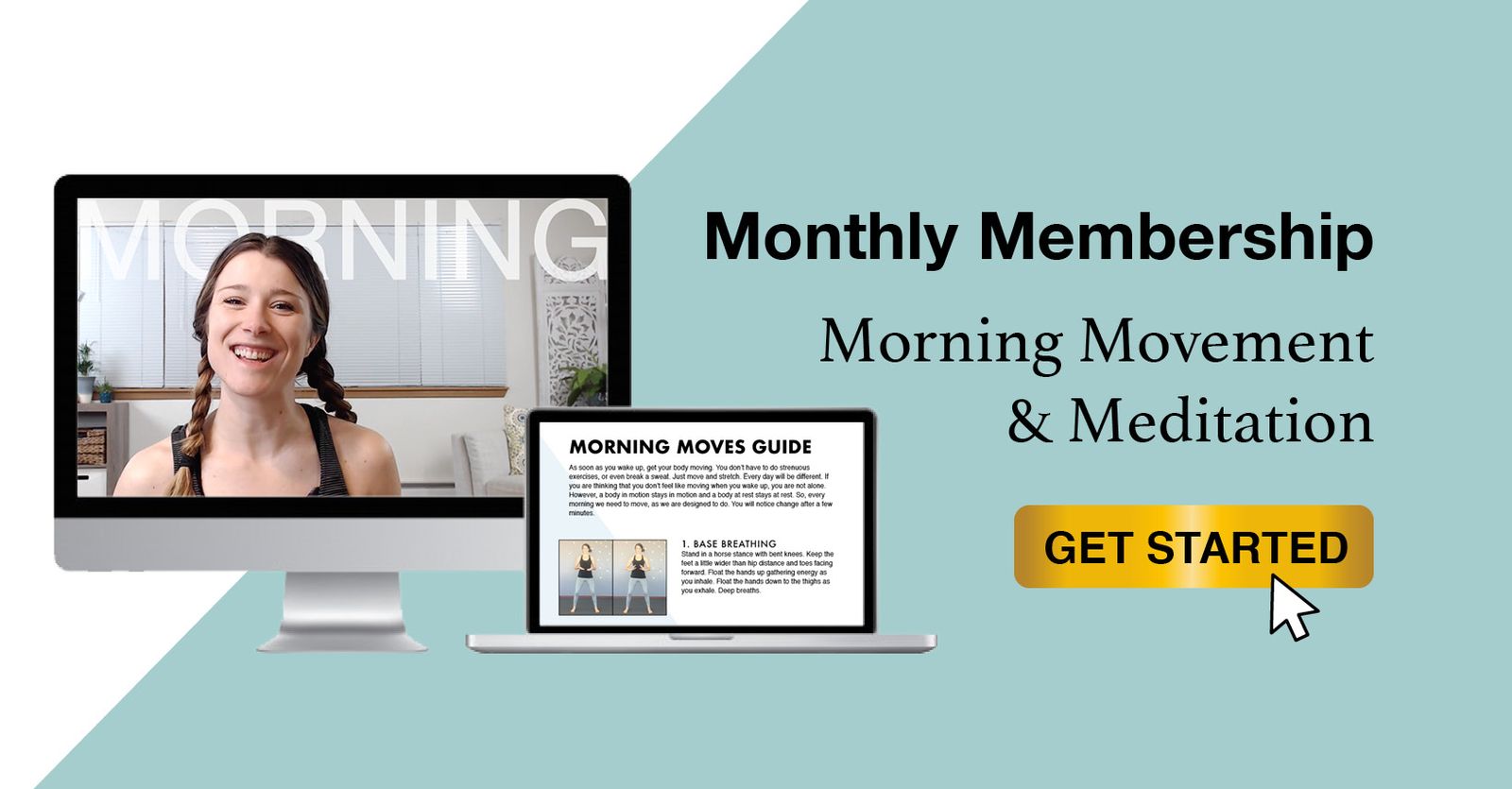 "I have been attending Ashley's M&M sessions for a while now. I absolutely love the format and her easy and happy teaching style. The 30 minute practice gets me moving and grounded for anything that comes my way. I am sure once folks try it they will be a regular like me."
- Puja V., regular Zoom attendee
"I have followed and worked with Ashley for most of the year now and she is a delightful and inspiring yoga teacher. I have built a habit around my morning practice with her. As a yoga teacher myself, I believe in positive morning routines and find that movement in the morning is essential. The best quality she brings to her Morning Movement & Meditation class is consistency. It is just the thing that works for me."
- Michele C, regular Zoom participant
"I've never been great with mornings, but I've noticed a big difference in the way I feel and how clearly I'm able to think as I start my work day."
- Alex, regular Zoom participant

That's okay! Sometimes I don't, either.
You can do this practice in as little as 5 minutes.
Do you have enough time to listen to the daily affirmation and sit with the theme for 5 minutes?
Yes, you do!
Skip the mindless morning scrolling on your phone and join me for just a few minutes, even if you can't get in the full half hour.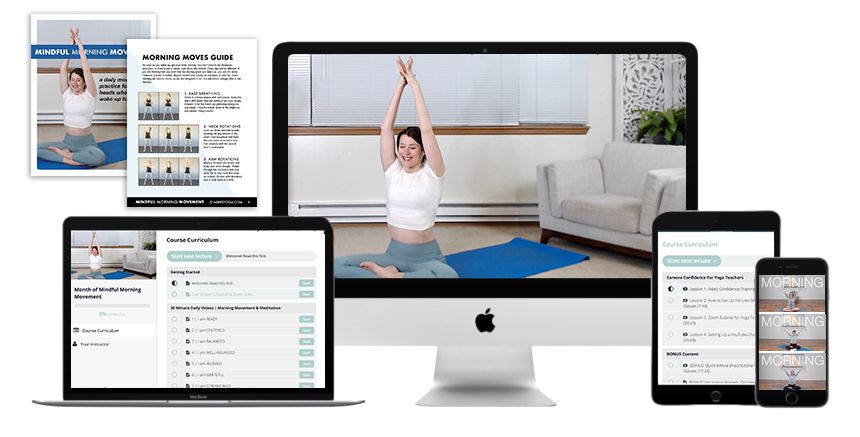 Intention setting and head-to-toe movements
Sun salutations and yoga flow poses
Meditation
Only have 10 minutes? Do the first 10 minutes and then sit for 30 seconds to 1 minute on your own for a short meditation.
Do you have 15-20 minutes? Skip the middle section and do the first 10 and last 5-10 minutes of meditation.
Have the full 30 minutes? Complete the full practice!
Have even more time? Do the 30 minutes and then move on to a longer seated meditation, time for journalling, or use the morning practice as a warm up before an additional workout.
You DO have the time.
We will make a morning person out of you yet.
1. Download the Zoom app on mobile or desktop (free)
2. Login and sign up for your virtual class on the schedule page
3. You'll get a Zoom link in your confirmation email to use when class begins.
4. You'll also get a reminder email 15 minutes prior to the start time.
5. You'll be admitted from the "waiting room" at the time of class.
6. Your video can be on or off. All participants will be muted when class begins. Practice along and enjoy.
Optional: Play some soft music to enhance your morning practice (suggested playlists included)
The goal of this daily practice is that it becomes a daily ritual and something to look forward to. In time, you'll notice a difference between days you do your morning movement & meditation, and the days you take off.